machine learning at the BBC
The developments in Machine Learning will go ahead, whether we join in it or not, and it is one of the great adventures of all time, and no organisation which expects to be a leader in the media industry can expect to stay behind.
Those who came before us made certain that this organisation rode the first waves of the broadcasting revolutions: the first waves of radio, the first waves of television, and the first wave of online news; and this generation does not intend to founder in the backwash of the coming age of Machine Learning. We mean to be a part of it–we mean to lead it. For the eyes of the world now look into online media, and we have vowed that we shall not see it governed by private commercial interests alone, but also under a banner of true public service.
Yet the vows of this organisation can only be fulfilled if this organisation is first, and, therefore, we intend to be first. In short, our leadership in the broadcasting industry and in technology, our hopes to put public interests first, our obligations under our charter and in our editorial guidelines, all require us to make this effort, to solve these mysteries, to solve them for the good of all people, and to become one of the world's leading Machine Learning organisation.
We set sail on this new sea because there is new knowledge to be gained, and new rights to be won, and they must be won and used for the progress of all people. For machine learning, like broadcasting and all technology, has no conscience of its own. Whether it will become a force for good or ill depends on people, and only if the BBC occupies a position of pre-eminence can we help decide whether this new ocean will be a sea of truth and democratisation or a new terrifying theatre of disinformation and manipulation.
Shamelessly plagiarized from John F. Kennedy Moon Speech - Rice Stadium
about datalab
BBC audiences expect the best content to be available to them in a single place, personalised to their preferences and interests. At the moment this is difficult for us to achieve, since our content and audience data is distributed across systems that are hard to connect. We're also missing metadata about lots of our programmes, which makes them difficult to discover. We're currently unable to properly engage the next generation of TV license fee payers, many of whom already have less affinity with the BBC than the rest of the UK population.
Datalab was formed to address these issues, by creating a simpler way to discover content. We are doing this by bringing all of our data together into one place, and by using machine learning to enrich it. As we do this, we become able to match our programming with individuals' interests and context. Our approach is to build a data platform that can be extended by other BBC teams, and which allows many different products to create consistent and relevant experiences for audiences.
In December 2018 we launched the first completely algorithmically driven (but editorially supervised) product in the BBC. While this is an experimental platform with an audience experience that will continue to evolve, it provides an insight into the broader capability we are building. You can download it here for iPhone and here for Android.
Our team objectives are:
Make it easy for BBC teams to rapidly develop and deploy Machine Learning engines
Provide great recommendations across multiple BBC products
learn more about our work
---
our team values
We are ambitious and tenacious
We are excited by solving big problems and are tenacious in achieving our ambitious goals, but accept that this can take time and we may not succeed at the first attempt.
Diversity and opportunity
Job descriptions and job titles are left at the door. Everyone has equal right to contribute ideas and be heard. We delight in sharing knowledge, expertise and learning - two heads are always better than one.
We are empowered, responsible and accountable
We always write our own narrative, and are proactive, not reactive, in our choices. We don't blame others or find excuses, but take ownership of our own destiny. We hold ourselves, and each other, to account, and highlight good and bad behaviour to help us all improve.
We are strong; disagree and commit
We don't accept poor decisions simply for an easy life or to appease those more senior or more outspoken, and can disagree without fear of repercussions. We do commit 100% once a decision has been made.
Audiences are our ultimate focus
If we don't understand and can't measure the benefit to audiences, we won't do it. We constantly test our priorities against what we learn about our audiences, and what they tell us they like and need.
We create value, not just code
We advance the BBC's knowledge and create a lasting legacy. We deliver for the whole BBC, not just for our team.
We create space for new ideas
We have the confidence to explore new ideas, and make time for audience-focused innovation and "play".
We think differently, which means people won't always understand what we're trying to do, so we make extra effort to clearly communicate our goals.
Progress, progress, progress
We adopt only those processes that help us progress. Pragmatism first: we change what doesn't work, not accepting inefficiency and impedance.
---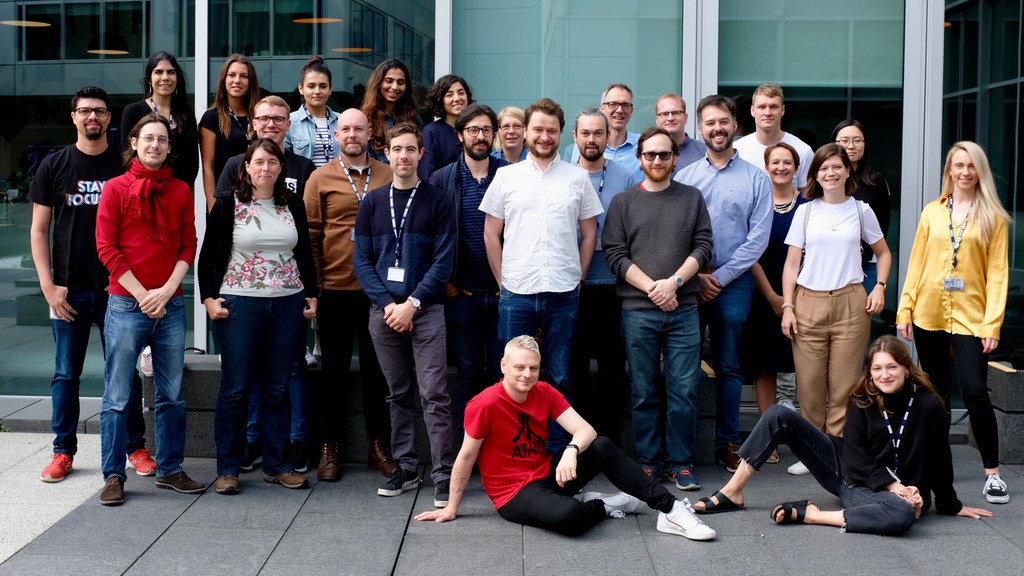 join us
We are aiming high and have an open brief to define what works best for our audience. We want to stay lean and move quickly to build, test and learn as we go, so your contribution will make a difference from day one. We want everyone to feel responsible for our collective success.
You'll engage with engineers working on other BBC apps and services, tapping into the wealth of knowledge and experience of an organisation already serving a vast global audience. Learning is an important part of the role, and you'll have access to BBC Academy training programmes, along with the opportunity to attend technology conferences and use other resources to progress.
We are looking for:
data engineer or senior data engineer: you will help us create a data and machine learning environment that can scale to millions of users. You will help integrate new data sources and ensure that the code we write is robust and scalable. You have a keen interest in machine learning (but not necessarily previous experience). You are excited and knowledgeable about a tech stack that includes Google Cloud Platform, Python and Kubernetes with a commitment to micro-services and infrastructure as code.
data scientist or senior data scientist for Voice: you will help us develop the machine learning for the BBC voice propositions (think Alexa, Google Home, etc.). You will help us figure out what people want when talking to our services and what content best suits their request. You are excited and knowledgeable about a tech stack that includes Cloud (AWS and/or GCP), Python and Kubernetes with a commitment to micro-services and infrastructure as code.
data scientist or senior data scientist for Recommendations: you will help us build, from inception to deployment, the recommender systems that will power different BBC products. You will help us build the ML capabilities across the organisation, working closely with editorial members to build different strategies to surface the most appropriate content, at the right time. You are excited and knowledgeable about a tech stack that includes Cloud (AWS and/or GCP), Python and Kubernetes with a commitment to micro-services and infrastructure as code.
lead data engineer: Datalab needs an inspiring engineering lead who has deep technical knowledge and experience (or a willingness) to lead on the people management side of things. This role will be responsible for a talented team of up to ten engineers working on a stack that includes Google Cloud Platform, Python and Kubernetes, with a commitment to infrastructure as code.
For more details email datalab @ bbc.co.uk